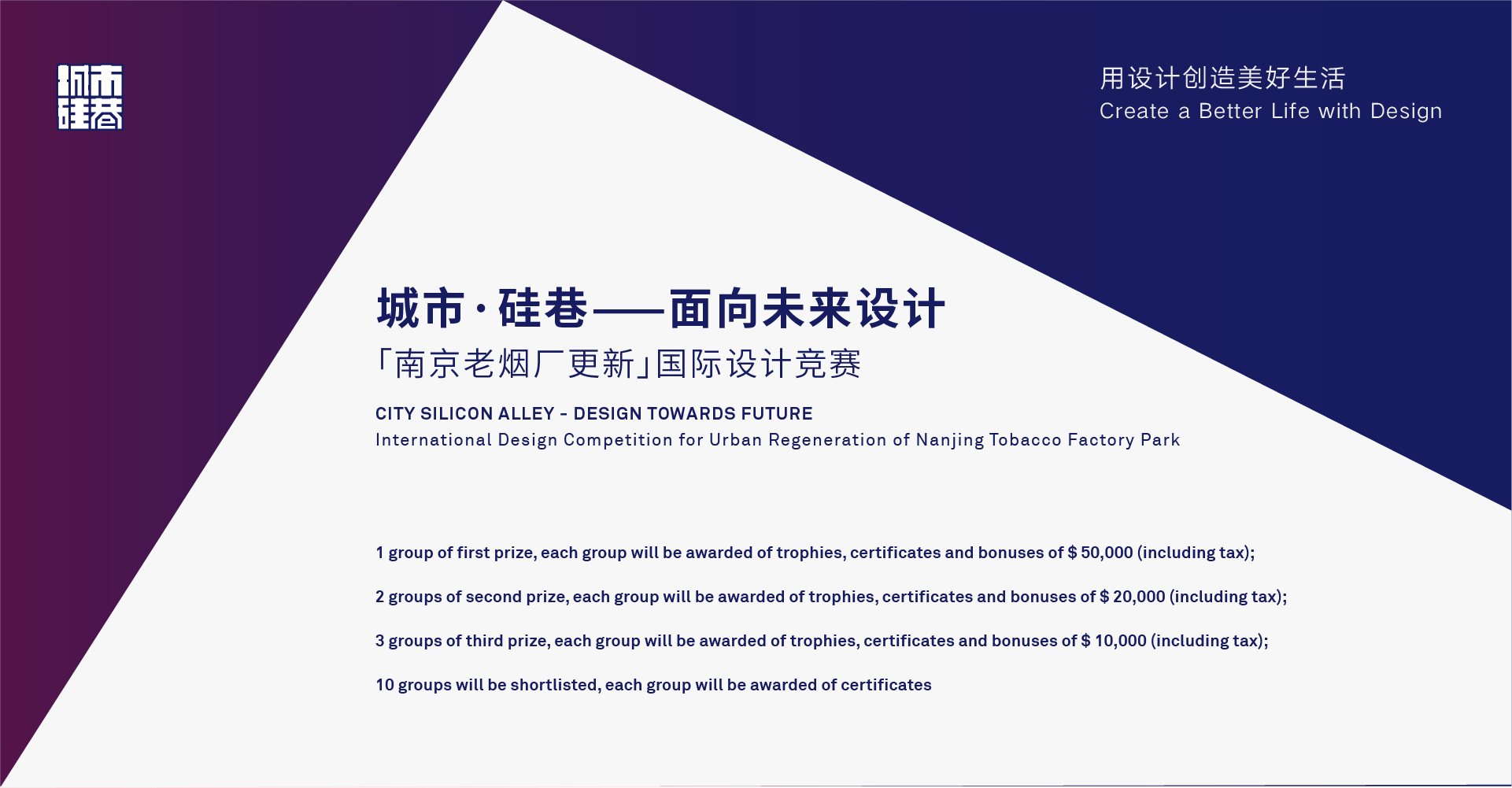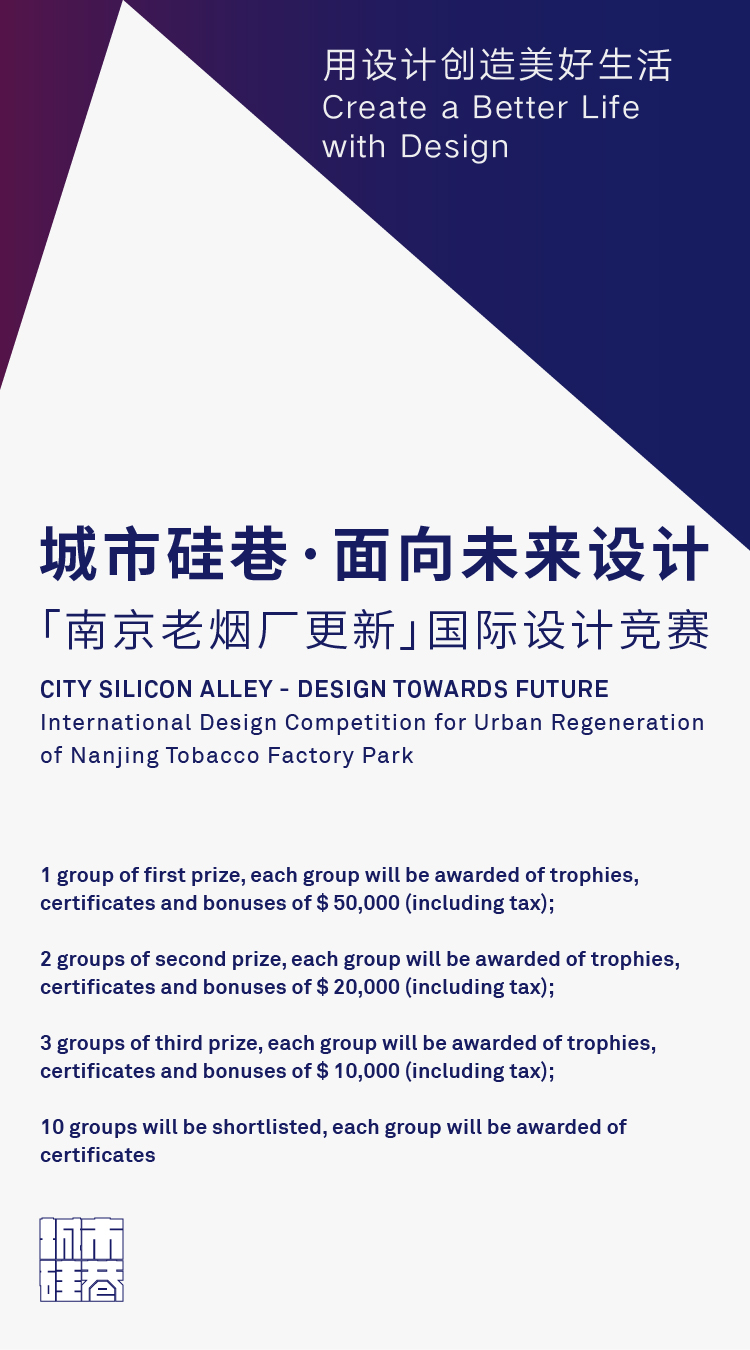 The competition is divided into two rounds:
• First round, preliminary review: Online review is adopted, and five domestic judges and four foreign judges (chaired by Chinese judge) will score and select the shortlisted scheme.
• Second round, final review: Offline review is adopted, and three domestic judges and four foreign judges (chaired by Chinese judge) will score and select the winning scheme.
Competition Background and Contents
---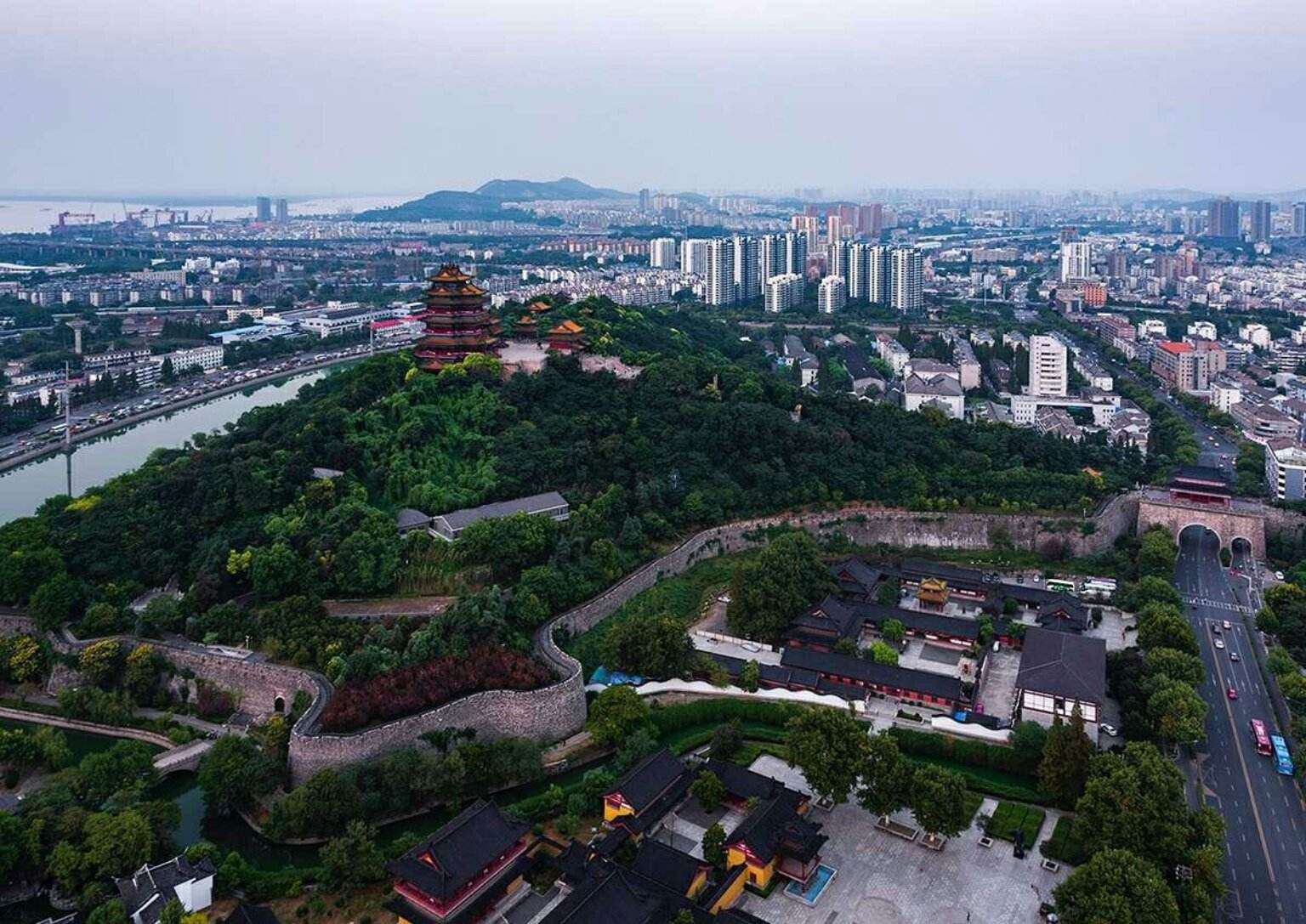 In 2019, Nanjing put forward an important goal of developing city "silicon alley" and building a new famous city. Derived from Manhattan, New York, "Silicon Alley" is a borderless science and technology park gathering Internet-based and mobile information technology enterprises. Unlike the Silicon Alley which is an innovative technology park built on the edge of city with complete supporting high-end service, the Silicon Alley is a street block of innovative technology industry which mainly focuses on upgrading stock space.
Nanjing's envision to build up a city "Silicon Alley" will promote Xuanwu district as core area to renovate old factories and campuses, inject new vitality to the scientific and teaching resources of high-learning institutions in the downtown, and build a city "Silicon Alley" with compactness, supplementary functions, improved structure, college-enterprise convergence, integration of industry and city, and active innovation and start-up.
The city "Silicon Alley" represents the development pattern and industry layout of a city from upgrading to innovation. In particular, the design industry represents the important development momentum of "Toward Future, Leading Innovation". Adhering to this philosophy and based on the historical experience and unique advantages of the forte of architectural design of Southeast University, Nanjing Xuanwu District is committed to gathering quality design resources at home and abroad to Xuanwu's city "Silicon Alley" with the design industry as its core component.
Centering on this goal, five plots around Sipailou Campus of Southeast University (former site of Central University), including old Nanjing Tobacco Factory, Court Plot of Xuanwu District, and Technology Park of Southeast University, are committing to form an innovation industry belt around Southeast University gathering design industry. With the long history of Sipailou Campus of Southeast University and its surrounding area, significant sites of China's modern architectures and representative cultural relics, and manifestation of the convergence of Chinese and western culture, it carries the important missions of inheriting essence from the history and facing future and aligning with the international practice so as to improve space quality, upgrade industry functions, consolidate and gather resources, and build up an innovative downtown from within the great environment of urban development.
Based on that, Xuanwu District selected old Nanjing Tobacco Factory as the start-up project of the innovation and design industry belt around Southeast University and host the global design competition of upgrading old Nanjing Tobacco Factory. The competition is themed on "City Silicon Alley, Design towards Future". Domestic and international architects and designers are invited to create their works on the former site of Nanjing Tobacco Factory. The park is positioned as a design & start-up park which mainly focuses on architecture design. At the same time, it will also serve Nanjing citizens to build a new business card as a design industry cluster, an urban emerging cultural street, and Nanjing Xuanwu silicon alley.
The theme of the design works should be integrated into the urban environment space where they are located, and embody the perfect unity of originality and individuation, so as to achieve a harmonious symbiosis of artistry and design, express the design foresight and highlight the cultural connotation at the same time, so as to improve the quality of living environment and create a better life with design.
Organization
---
Host
Southeast University
People's Government of Xuanwu District, Nanjing
Nanjing Science and Technology Bureau
Co-organizers
Nanjing Zhongshan Asset Management Group Co., Ltd.
Guided by
Survey and Design Industry Association of Jiangsu Province
Architectural School of Southeast University
Coordinators
Foundazione EMGdotART
Nanjing Darchieve Architectral and Landscape Design Co., Ltd
Purpose of competition
---
The competition is to carry out the whole process of upgrading and renovation design from resource investigation, function planning to space planning and building environment construction through the renovation and upgrading of Nanjing Tobacco Factory, to build a modern design industrial cluster system with engineering design as the main body and creative design and industrial design as the two wings, and to build an urban spatial pattern with obvious regional functions and sustainable development. The competition will start from multi-disciplinary perspective, and respond to multi-level urban problems with diversified achievements.
1. It is to transform and upgrade the tobacco factory into a design creative park and form a modern design industrial cluster system with engineering design as the main body and creative design and industrial design as the two wings;
2. It is to "Design Capital, City and Silicon Alley" as Nanjing's business card centering "City and Silicon Alley";
3. It is to create new communities and new formats around the design industry and provide more abundant integration and diversity for the city from an interdisciplinary and multi-angle perspective; and
4. It is designed for designers themselves, the transformed park is open to domestic and foreign designers and becomes their home.
Overview of Competition Items (Target)
---
The renovation project base of Nanjing Tobacco Factory is located at the intersection of Lane Lan and Beiting Lane in Xuanwu District, Nanjing. The area is close to 1912 Commercial Street. The former National Art Museum, Jiangning Weaving Museum, Jiangsu Provincial Art Museum, Six Dynasties Museum, Nanjing Presidential Palace and other buildings are distributed on the south side of the park. Residential areas are located on the north side of the park. The park was originally the former site of Nanjing Tobacco Factory, covering an area of 15,715.5m2, with a total construction area of 33,587.82m2.
The park is bounded by Beiting Lane in the east, Shipopuo Nunnery in the south, Xuanwu Hospital in the west and Yangjiangjun Lane in the north. There are a total of 13 buildings in the park, most of which are vacant. Some of the buildings in use serve as offices of Jinmengdu Group and packaging and production plants of tobacco factories. The buildings are mainly factory buildings and office buildings. There is a building in the time of Republic of China (Building E) in the park. Mandu Plaza (M0-M4) on the southeast is a commercial complex, with shops on the southeast frontage on the first floor, restaurants and cinemas on the second to fourth floors, with factories on the first floor near the inside of the tobacco factory park.
Task Scope of Competition Design
---
The scope of competition design is based on the design industry around Southeast University. It is a conceptual design scheme to upgrade the overall environment of Nanjing Tobacco Factory Park, plan various building functions in the park, design and reform the exterior facade and interior, upgrade various facades of Mandu Plaza, and transform and utilize the roof space of Mandu.
Participants should design for the ecological goal of the whole park, combine their own use considerations, and integrate extended considerations on community life, sustainability of industrial formats, smart parks, etc. to reflect the characteristics of integration and diversity.
Requirements for the Specific Design Task
---
Park Planning - The overall park of the tobacco factory will be re-planned and renovated, with the design industry park, which is dominated by architectural design industry, as its function, and other supporting functions will be implanted to activate the overall park. With the goal of creating a new business card for Nanjing's design capital, the new concept of creating an creative park is put forward.
Space Design - Breaking the traditional design concept of factory renovation, the theme is "Dialogue with the Past", "Old City, New Vitality" and "Facing the Future" to create a special space in the park. In the space construction, it reflects the cultural background of the ancient capital of six dynasties in Nanjing city, making use of contemporary design methods to create the creative space of Nanjing's "new city" impression.
City and Silicon Alley - In addition to re-planning and designing the park, creating indoor and outdoor space in the park and landscape design, the renovation design should fully consider the driving effect of the park environment improvement on the surrounding urban environment, lead the future urban renewal development trend, integrate the development concept of city silicon alley, and transform the industrial park with the thinking of urban design.
The competition design plan covers: a. Overall planning design; b. Conceptual design of architectural renovation; c. Interior conceptual design
---
方案征集开始
Start Date of Works Collections
---
方案征集截止
Deadline for Works Collections
---
初评截止
Deadline for Initial Evaluation
---
终评截止
Deadline for Final Review
Participants
---
The participants of this competition are mainly firms and designers engaged in design-related work. The participants and teams are determined according to the identity of the first principal creator. The same work cannot be repeatedly declared across groups. The number of participants in each group shall not exceed 10.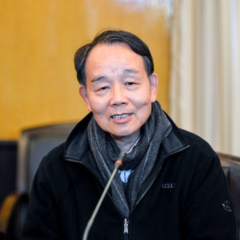 Jianguo Wang
---
Academician, Professor, Doctoral Tutor, Chinese Academy of Engineering Director of Urban Design Research Center, Southeast University State-level registered architect Design Master of Jiangsu Province Member of the World Society for Human Settlements Environment (WSE) Mr. Wang entered the Department of Architecture of Nanjing Institute of Technology in 1978. In 1989, he received a doctoral degree from Southeast University and taught in the Institute of Architecture and the College of Architecture. He was successively deputy director, deputy department director, department director, and worked as dean from 2003 to 2014. In 2001, he was appointed as professor of the Yangtze River Scholars Award Program of the Ministry of Education, and at the same year he was awarded the National Outstanding Youth Science Fund. He was elected as academician of the Chinese Academy of Engineering in 2015. He is currently working as Vice President of the Chinese Architectural Society, Vice President of the Chinese Urban Planning Society, Vice Director of the Urban Design Expert Committee of the Ministry of Housing and Construction, Member of the Planning Review Expert Group of Xiongan New Area, Editor-in-Chief of Frontiers of Architectural Research, etc.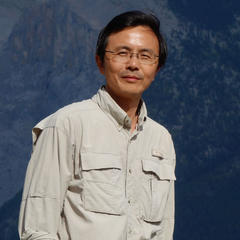 Zhang Tong
---
Professor, Dean, School of Architecture, Southeast University Member of UIA Education Commission Member of Architectural Society of China (ASC) Vice Chair, Architectural Programming Committee, ASC Vice Chair, Architectural Design Committee, JCEAS Member of China Green Building Council Design Master of Jiangsu Province Prof. Zhang Tong works on Architectural theoretical research, design practice and correlative teaching. His research focuses on sustainable urban and architecture design, architectural regionalism under the trends of globalization with 7 published works and more than 40 papers on core periodicals. Prof. Zhang Tong has presided over the design work of more than 20 projects, and been awarded national and provincial design prize for many times.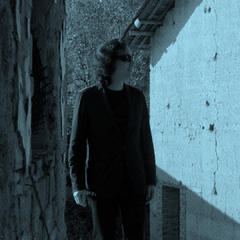 Zhang Lei
---
Design Master of Jiangsu Province, famous architect. Professor, School of Architecture and Urban Planning, Nanjing University. Director of Sustainable Local Architecture Research Center. The founder and chief architect of Zhang Lei Joint architecture office. Zhang Lei found his architecture office AZL architects 2001 in Nanjing. In May 2009 Zhang Lei was named by Icon Magazine as one of 20 architects who are transforming the future and changing the way we work. AZL was selected into one of the ten architecture offices as Design Vanguard 2008 by《Architectural Record》. He has been invited as guest professor & critic in Hong Kong University, Chinese University of Hong Kong, Chiba Institute of Technology in Tokyo & GSD-Harvard.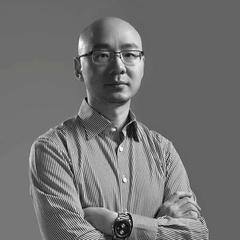 Hongtao Bo
---
Director, chief architect, ArchDaily Presiding architect, Urban Upgrade Research Center of ArchDaily First-class registered architect of China Professor-level senior architect Mr. Bo is the winner of Young Architects Award of Architectural Society of China and Outstanding Young and Middle-aged Architects Award of Architectural Society of Shanghai. Standing Director of the Architectural Renewal and Urban Renewal Committee of the Architectural Society of China, Member of the Stereo City and Composite Architecture Committee of the Architectural Society of China and Member of the Academic Department of Architectural Creation of the Architectural Society of Shanghai. Master's supervisor of enterprise workshop of Southeast University and Chongqing University. His practical research direction is the comprehensive development of three-dimensional cities and urban renewal, and has made fruitful practice in the above areas, his works have been awarded many times at home and abroad and selected in important exhibitions.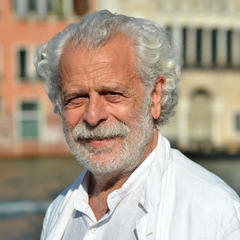 Marino Folin
---
Architect, born in Venice, Italy in 1944. Graduated in 1968, became professor of "City and Territory Analysis" at the University Institute for Architecture in Venice (IUAV) in 1972; Since 1982 full professor of Town Planning; In 1988, visiting Professor at the Institut Francais D'Urbanism - Paris VIII. ;Between 1991 and 2006, he has been Rector of the IUAV University;Between 1991 and 2017 Venice Government Policy(art and architecture) AdvisorIn 1998 Marino Folin was Curator of the Italian participation at 6th Architecture Exhibition Venice Biennale (Hans Hollein Director).;Since 2006, President of IUAV Foundation (-2013);Vice President of Fondazione Venezia (-2012);The President of Venezia 2000 Foundation;Since 2013, President of Fondazione EMGdotART (-Until now);Amongst others, he has been a member of the board of directors of Milan Triennale.Founding member of the International Academy of Environmental Sciences (IAES); Coordinator of the Scientific Committee of Venice's exhibition in 2015 Expo in Milan.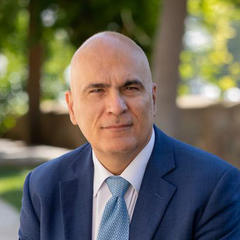 Josep Miquel Pique
---
Specialist in City Regeneration; Technova Barcelona- LaSalle innovation district President, Catalan Network of Science Parks (XPCAT), Vice-president, Spanish Network of Science Parks (APTE), Past-President, International Association of Science Park (IASP) His long professional experience in university management has prompted him to promote and lead graduate courses, technology transfer centers, University incubators and innovation technology parks. He has promoted the collaborative model of several hybrid organizations - University - Industry - public management. In the field of public administration has been CEO of the District Innovation- 22@ Barcelona, Director of Strategic Sectors of the Agency of Local Development- Barcelona Activa and CEO of the Office of Economic Growth of the Barcelona City Council.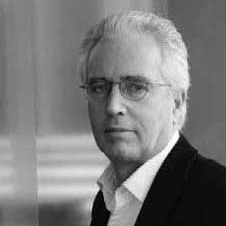 Dietmar Eberle
---
International Energy-saving Architecture Master, Professor of Architecture; Former Dean of School of Architecture, ETH; Director of Center for Sustainable Development of Residential Buildings; Honorary Member of American Architectural Association, Honorary Member of American Architectural Association. He has won the Mies van der Rohe prize and the Munich Architecture Award.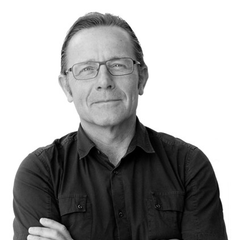 Daniel Lischer
---
Born in Basel, Switzerland 1962, apprenticeship as carpenter, studies in architecture ETH Zurich, collaboration at the office Obrist und Partner, St. Moritz, collaboration at the office Cruz und Ortiz, Sevilla, collaboration at the office Jean Nouvel, Paris, assistant professorship for architecture and urban development, Prof. F. Oswald, ETHZ. CEO alp, architektur lischer partner ag (partnership with Nicole Renggli-Frey), director of architecture. Winner of the International Detailprize in 2012 for Holiday home Huse Vitznau, Jurymebmer of the interntional Detailprize 2016, Countyaward for good Building 2016, Lucerne for residential building Bellevue' Rigi Kaltbad, Consultant of CEG in China. Cofounder and President of the foundation of the urban citylab in Lucerne to research the impact of digitalization in urban living and planning.
Submission of works
---
1. Participants log into the official competition platform www.zscssj.com(http://www.aki.com.cn/zscssj) click "Online Registration" to fill in the detailed registration information. This competition is free of charge. You must register in advance and submit your work only after you have confirmed your success. For team applicants, the number of team members shall not exceed 10 in principle, and each team shall designate a unique contact person.
2. Click "Upload Works" to submit the works online. For the competition, all submissions shall be made electronically. The Organizing Committee will not accept mailed or paper documents. Please refer to the website for detailed submission procedures. The submission time shall not be later than 23:59 Beijing time on December 15, 2019; otherwise, they shall be deemed invalid.
3. The official languages of the competition are English and Chinese. The text, key notes and drawings submitted must contain English. Foreign participants can choose English, while Chinese participants can consider using both Chinese and English for typesetting. The Organizing Committee will inform the finalists to make exhibition boards. The specific size and requirements of the boards will be notified after the preliminary review.
4. The submitted electronic drawings and explanatory documents shall not contain any marks such as characters or patterns related to the names and organizations of the participants; otherwise, they shall be deemed as invalid works.
Content of works to be submitted
---
Scheme display and review documents: pdf format documents (no more than 50 pages, white background, 4:3 ratio. For online display, please upload PDF as attachments. At the same time, each page shall be cut into pictures and uploaded to personal pages for display, each shall not be more than 10.0MB, pixels are not limited). They shall contain the following items:
1) Description of the scheme, including understanding of the theme of the competition, explanation of the core concepts of the works, sources of inspiration for creative innovation of the works and schemes, and sources of technology, etc.
2) Relevant technical drawings and descriptions (including but not limited to the following): The park design concept, design instructions, general plan, at least 2 transformation effect maps of the park, horizontal, vertical and section transformation maps of buildings, landscape design of the park, detailed design of local space, and innovative design of relevant technologies.
3) Other auxiliary explanatory materials (such as videos, models, etc.) can be submitted according to their own requirements.
FAQ
---
Q: Are there any special restrictions on the players involved in the design competition?

A: The participants of this competition are mainly firms and designers engaged in design-related work. University students are also welcome to participate.

Q: Can a team participate in the design competition? What's the size of a team?

A: A team can participate in the design competition. The participants and teams are determined according to the identity of the first principal creator. The same work cannot be repeatedly declared across groups. The number of participants in each group shall not exceed 10.

Q: Are there any requirements for language used in an entry?

A: In order that the Chinese and foreign judges should better understand your work, as well as the way you interpret and express your design idea, we require that the content should be written in Chinese and English or English alone.

Q: Is there a time difference in the deadline for submission?

A: 23:59 Beijing time on December 15, 2019 is the only time standard for submission.

Q: Does it incur costs to take part in the competition?

A: No entry fees at all.