Nature to future
---
In history, naturalism had its heyday, but soon passed into silence. With the development of the Internet, this discipline has come back to the public. Perhaps you haven't ever heard of naturalism, but you must have seen witty answers from the Magazine of Naturalism on the homepage of microblogs. Naturalism is not limited by time or space. We ask "why" at any time and anywhere, and then go to find the answer. That's the story we want to express. We believe that naturalism is bound to be enriched and become more interesting.
AIM Challenge
---
"Borrow"
For this competition, we would like to describe it with the word "borrow" because we are to borrow nature, resources and occasions. To stand out from the rest and create a brilliant future, one must regard nature as resources and take advantage of nature in action. When we look back at what we have done, we see empowerments, including empowerments by content and space, as well as implicit and explicit empowerments.
Education
Naturalism has always been combined with education to arouse children's curiosity, sense of accomplishment and consciousness of responsibility by fostering their creativity, leadership and executive ability.
We sincerely invite every contestant to deeply understand Damao to discover distinctive resources and leave your passion in Damao based on the educational attribute and attractiveness of naturalism.
2018
We were shocked by the density of natural resources in Damao at the moment we set foot on the land for the first time.
Together, we explored repeatedly how to make a typical Li village with a well-preserved farming civilization and Li culture known to more people.
Cultural tourism, sports, ecology, healthcare, art…we explored various IPs to see which one would "suit" the Damao Pelagic Eco-village.
But when looking back, we realized that we had ignored the best resource here—nature
So in 2019
We are attracting more excellent resources to the competition, cooperating with more outstanding design teams and singling out more creative designs with the aim of "building Damao Eco-village into a China's first naturalism-themed tourist destination and new name card". We aim to create an IP with Damao Eco-village at the core to excavate natural content, bring together global creative ideas and exert the power of collective creation to increase the density of talents in naturalism. We will provide basic product support for Damao and extend the support to the overall Damao project site to empower the project with collective intelligence.
Grouping and Requirements
---
Designed around the abundant natural resources in the Damao Pelagic Eco-village, upgraded modern consumption and contemporary people's new needs for cultural tourism, themed by "Naturalism", the competition consists of two parts: the naturalist content planning group and the naturalist installation design group (the overall competition is focused on naturalist content planning, so there is a difference in prizes and money awards).We also encourage the naturalist content planning group and the naturalist installation design group to form new teams, and any team that does well in both areas can win two categories of prizes!
Design a operation content suitable for the development of the Damao Pelagic Eco-village. Submit a professional naturalism content planning program. The design content includes but is not limited to naturalism education courses, naturalism-themed homestay and youth tourism, intangible cultural heritage crafts, ecology and public welfare, healthcare and leisure, outdoor exploration, etc.
Themes:
Insects/birds/amphibious reptiles/wild plants/grown plants/geology/geomorphologic landscape/other animals
Design naturalist installations for an overall improvement in the Damao Pelagic Eco-village. Put forward a creative and implementable design proposal in various kinds of "naturalism-themed" business spaces (including but not limited to restaurant, homestay, experience store, classroom and other cultural tourism spaces for catering, accommodation, shopping and entertainment) as well as multi-dimensional spaces and installations including ecosystem, landscape, vision and historical context.
Contestants should go deep into the countryside and make a design on the basis of analyzing the village's natural environment, cultural characteristics and economic conditions. Contestants should also respect the organic integration of the village with the environment, value the application of local materials and trees, and focus on expressing the traditional regional culture and characteristics of Damao.
Scenes:
Reservoir/paddy field/ orchard/sea of flowers/coconut forest/ lawn/stream/water channel/village
Prizes
---
*After every naturalist content planning group wins a prize, if the team intends to settle down in Damao and introduce investment, it will be granted a subsidy of up to RMB100,000.
Method: A cash subsidy of up to RMB100,000 will be granted or ground rent/property management fees of equal value in Damao Pelagic Eco-village will be exempted.Details shall be agreed on in the contract. The Damao Pelagic Eco-village reserves all the right for the final explanation.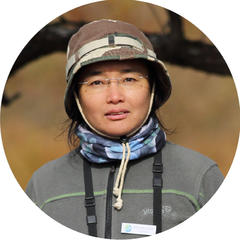 Xie Yan
---
Former Secretary of the International Society of Zoological Sciences and former Project Director of the Wildlife Conservation Society (WCS) China
Zhang Dezhi
---
Vice Secretary-General of the China Wildlife Conservation Association, an ecological photographer and Chief Editor of Tourism Overview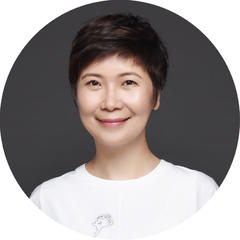 Zhao Wei
---
founder of ideas camp education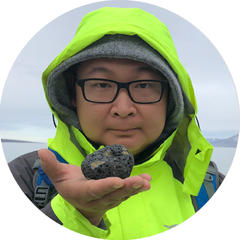 Yang Ye
---
The founder of the Naturalist Discovery School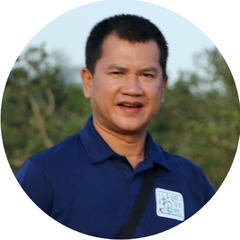 Lu Gang
---
Hainan Wetland Protection System propaganda and education expert at the Global Environment Facility (GEF)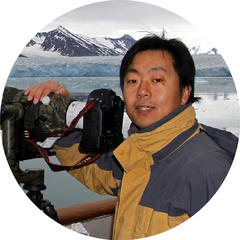 Xu Zhengze
---
The founder of Yetravel, a well-known wildlife photographer, a member of Shanghai Photographers Association and a professional traveler
Kyle Obermann
---
The Champion of the 2017 Wild China Travel and Exploration Fund Competition, an environmental photographer and explorer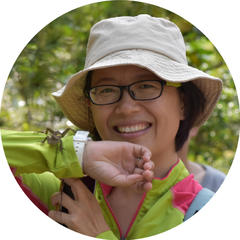 Gao Gao
---
Chief Supervisor of the Haikou Wetland Conservation Society, former Chief Editor of Tibetan Antelope Self-service Tour Brochure
Requirements for Registration and Entry Submission
---
Naturalist Content Planning Group:
Project content planning and operation ideas in PPT:
Submit project content planning and operation ideas in PPT, including project positioning, target users, project operation, marketing management, development strategy and project implementation plan. Naturalist curriculum planning must include but not limited to a course title, course introduction, course tools, course outline, knowledge points, course process design, courseware, multimedia application and course post-marketing (if you have).
Word introduction:
Please submit a WORD file in A4 with not more than 500 words/characters. Please also submit a copy of project and team introduction.
Work info form:
Contestant information, including name, address, phone number or WeChat, email, employer and a recent photo, etc.
Naturalist installation design group
A1 paper:
1. Submit a design drawing in at least 2 sheets of A1 paper (841mm×594mm), including but not limited to an overall floor plan, architectural plan
2. Elevation, section, rendering, analysis graph or picture data that can fully show the design concept. (There is no special requirement for drawing typesetting, which can be designed freely).
3. The scale and size shall be in metric units
4. The drawing and pictures shall be submitted in JPG, and the accuracy shall not be less than 300dpi
5. A contestant shall also submit a sketch, working photos and other materials related to design (pictures shall be in JPG and the accuracy shall not be less than 150dpi)
6. A contestant shall adopt a way of expression consistent with the content, but the form is unlimited, and the drawing scale can be set freely
Word introduction:
A design specification with not more than 500 words shall be submitted in WORD
Work info form:
Contestant (team) information, including name, address, phone number or WeChat, email, employer and a recent photo, etc.
Optional Content:
Video (2-4 minutes): in order that the design conception should be better displayed, you can submit a short video, content including an introduction to the team members and a description of the design idea based on display board content. The form is unlimited and the video shall be in MPEG, MP4 or AVI.
Source Statement and Copyright
---
Before submitting your work, please read the following terms carefully for a full understanding of and agree with the terms.
According to the relevant national laws and regulations, for any "contestant" or "author" that has submitted an entry, the Organizer shall believe that he/she has made the following irrevocable statement on the copyright of the entry submitted:
1. Source Statement
The entry must be an original work by the contestant and does not infringe on any other third parties' any patent, copyright, trademark right or other intellectual property rights; the entry has never been published in any newspapers, magazines, websites or other media, patented or copyrighted, displayed in other competitions or commercialized in any form. The contestant shall promise that the entry will never be displayed in other competitions or transferred to any third parties in the same form, otherwise the host will disqualify contestant from entering the competition, getting get shortlisted for a prize or winning a prize, or take back the money award and prize and reserve the right to hold the contestant accountable by law.
2. Intellectual Property Ownership of Entries
The author enjoys the copyright of the entry by the copyright law, and no person shall modify or copy the entry without permission from the author. Party A and Party B have the right to display and publicize the entry, but exercising the above right shall not damage the author's or the opposite party's legitimate rights and interests.
For a team that wins the gold award, Party A can negotiate with the author on the implementation of the entry. If the entry does not generate a sustainable economic revenue (including but not limited to an architectural work, an artistic installation or a packing design), Party A shall have the right to use the finished work and implement it in the Damao Pelagic Eco-village without needing to pay extra copyright fees; if the entry is an operational product (including but not limited to curriculum, routes or activities) that generates a sustainable economic revenue, Party A shall have the right to use and operate the finished work for 1-3 years after consultation with the author. Party A can directly operate the finished work in the Damao Pelagic Eco-village within this period. Upon expiration, Party A shall hold a further consultation with the author on the renewal of the agreement.
For an entry on which a detailed design agreement and operating agreement will be signed, its intellectual property rights shall be agreed on in the agreements.
FAQ
---
Q: Are there any special restrictions on the players involved in the design competition?

A: Students, artists, architects, designers and any other people that can submit entries etc., are welcome to participate in the AIM competition.

Q: Can a team participate in the design competition? What's the size of a team?

A: A team can participate in the design competition. There is no limit on the size of a team. However, the prizes and rewards are set according to entries, so the team size had better not be too large.

Q: Are there any requirements for language used in an entry?

A: In order that the Chinese and foreign judges should better understand your work, as well as the way you interpret and express your design idea, we require that the content should be written in Chinese and English or English alone.

Q: Is there a time difference in the deadline for submission?

A: Beijing time is the only time standard for submission.

Q: Does it incur costs to take part in the competition?

A: No entry fees at all.